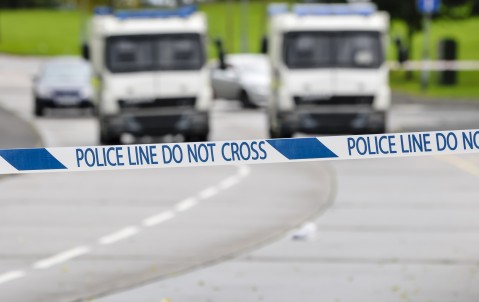 Why Haiti's kidnapping crisis won't abate soon
25th November 2021
Why Haiti's kidnapping crisis won't abate soon 
Written for Hiscox by Control Risks' Special Risks Senior Analyst, Eduardo Arcos
Haiti's kidnapping crisis shows no sign of abating in 2022. According to Control Risks' data from January to October 2021, as recorded by our specialist kidnapping and extortive crime analysts, the Caribbean nation of just over 11 million inhabitants had the highest kidnapping rate per capita in the world, surpassing other hotspots such as Nigeria, Mexico and Venezuela. In absolute numbers, Control Risks recorded more kidnaps-for-ransom during this period in Haiti than in Brazil, a country with almost twenty times its population.
Ouest department, where the metropolitan area of Port-au-Prince is located, remains the epicentre of kidnapping activity. Control Risks' records from January to October 2021 show that over 90% of all recorded cases nationwide took place in this department. The urban area of Port-au-Prince is the country's economic engine and, as a result, provides kidnappers with a considerable pool of attractive targets. The kidnapping crisis in the city is so acute that it has become the kidnapping capital of the Americas. During the same period, Control Risks recorded more kidnaps in the metropolitan area of Port-au-Prince than in the considerably larger cities of Mexico City and São Paulo combined.
Figure 1: Kidnaps-for-ransom in Haiti, January-October 2021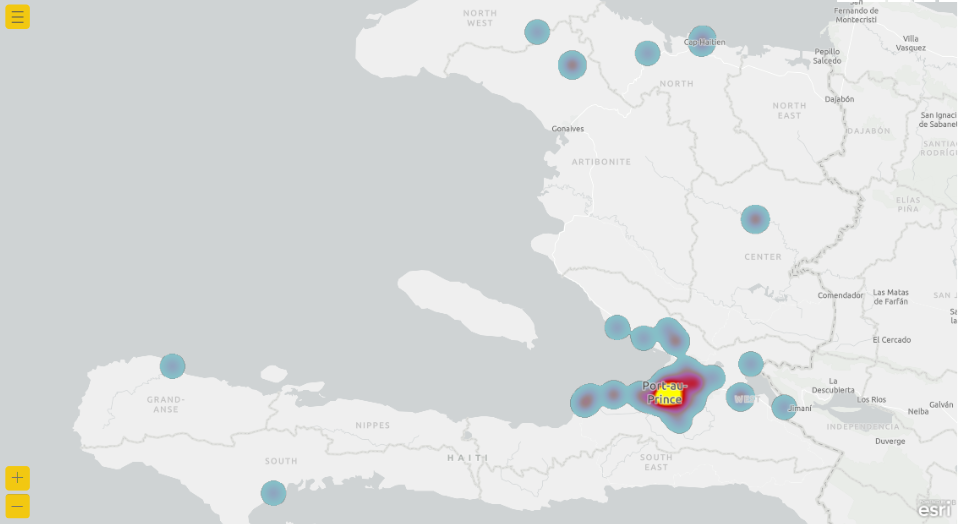 Control Risks
Powerful gangs with high capabilities are at the heart of the kidnapping crisis. Over the past year, these groups have acquired high-calibre weapons and vehicles, which, in many cases, surpass the quantity and quality of those used by security forces. They dominate and control key suburban districts of Port-au-Prince such as Croix-des-Bouquets and Cité Soleil. These groups operate safe houses in which they can keep multiple kidnap victims captive while carrying out ransom negotiations and simultaneously preventing local operations by security forces.
Despite the impunity they enjoy, gangs generally favour short negotiations that lead to quick ransom payments. Our data from January to October 2021 show that 80% of cases were resolved in less than one week. However, the longest recorded case lasted 58 days. The lack of pressure from security forces enables gangs to engage in protracted negotiations when they perceive that they can obtain high ransom payments for particularly high-value victims or groups of victims. This is evidenced by the USD 17 million ransom demand for a group of US and Canadian missionaries who were kidnapped in Port-au-Prince on 16 October 2021.
The gangs, which include the 400 Mawozo and the G9 confederation, target victims across all industry sectors and socioeconomic strata. From January to October 2021, Control Risks recorded cases that involve a wide array of victims, including foreign personnel in the humanitarian sector, local executives in the finance industry, relatively junior local employees in the retail and FMCG (fast-moving consumer goods) sectors, health care professionals, and economic dependants, including children, among many others. Gangs are indiscriminate in their targeting and abduct victims simply because they have the capability and the associated risk is low.
The incidence of kidnapping is unlikely to decline over the next year. Gangs have capitalized on the political crisis resulting from the assassination of President Jovenel Moïse in July 2021, which has led to an even greater institutional vacuum that gangs fill. These groups control an increasing share of economic activity in the areas in which they are present, controlling the flow of goods to entire neighbourhoods as well as commodity transit such as fuel in and out of the city. This has led to consolidation, allowing them to keep operating with virtual impunity. Meanwhile, the prospects of major economic and political improvements in the short term are dim and the material resources required to strengthen the national security apparatus and allow it to remediate the current crisis are questionable at best. Although kidnapping activity will remain centred in greater Port-au-Prince, gangs also operate elsewhere in the country, including in Gonaïves, Artibonite department and Cap-Haïtien, Nord department. Kidnap rates in these areas are likely to rise throughout 2022.
Control Risks is the leading global crisis response consultancy, assigned exclusively to Hiscox assureds. We consistently assist clients with more incidents each year than any other consultancy, giving Control Risks' consultants an unparalleled level of relevant and recent expertise. Control Risks maintains the only team of analysts in the industry that is dedicated to tracking kidnapping-for-ransom and other extortive crime trends globally.
The Hiscox Crisis Management division serves both corporate and private clients. Our exclusive partnership with Control Risks allows us to combine renowned insurance expertise with unparalleled security risk and crisis management capability to protect what matters most to our clients.