"Whether it's unparalleled underwriting at the Box, or thinking outside the box when it comes to our products, leading the way is at the heart of everything we do."

– Kate Markham, Chief Executive Officer
In business since 1901, we are one of the most trusted and influential Lloyd's syndicates. Known for our long-term leadership in the market, our blend of underwriting expertise and meaningful capacity offers reassurance whatever the size or complexity of your risk. 
Whether it be insuring family homes against a storm surge in the USA, protecting blue chip companies from the crippling costs of a cyber-attack, or helping to keep local businesses standing following a terrorist incident, Hiscox provides protection when it's needed most.  
Over 60 of the world's 100 largest companies place their trust in Hiscox London Market, knowing they're in a safe pair of hands should the worst happen. And when a claim comes in, we'll be looking for reasons to pay it quickly rather than excuses to delay. 
Our strength lies in our ability to offer products that are as unique as your business, so if you can't find the right solution to your problem, challenge us to develop one. 
 "Rather than asking 'why' when challenged with a risk, we'd prefer to say "why not?"
– Paul Lawrence, Chief Underwriting Officer
Leading the way in emerging risk
Financial strength
Hiscox Syndicate 33 has an A (Excellent) rating from A.M. Best. Hiscox Syndicate 33 and Hiscox Syndicate 3624 also benefit from Lloyd's own ratings, A (Excellent) from A.M. Best, A+ (Strong) from Standard & Poor's and AA- (Very Strong) from Fitch. 
Our values
Our core values underpin a reputation we have earned for integrity and decent behaviour in everything we do, which we firmly believe is good for the morale of staff and for the results of the business. 
Courage – dare to take a risk
Human – clear, fair and inclusive
Connected – together, build something better
Integrity – do the right thing, however hard
Ownership – passionate, commercial and accountable
Information security is extremely important to us. If you believe you have discovered a security vulnerability on a Hiscox website, please contact us via email: [email protected]
Life at Hiscox
All industries have stereotypes and the insurance industry is no different. Our life at Hiscox guide isn't about a career in 'normal' insurance, but is about a career in the specialty insurance market. We hope to help demystify what a career in 'complex' insurance really means and steer your preparation for an application, interview or a first job with us.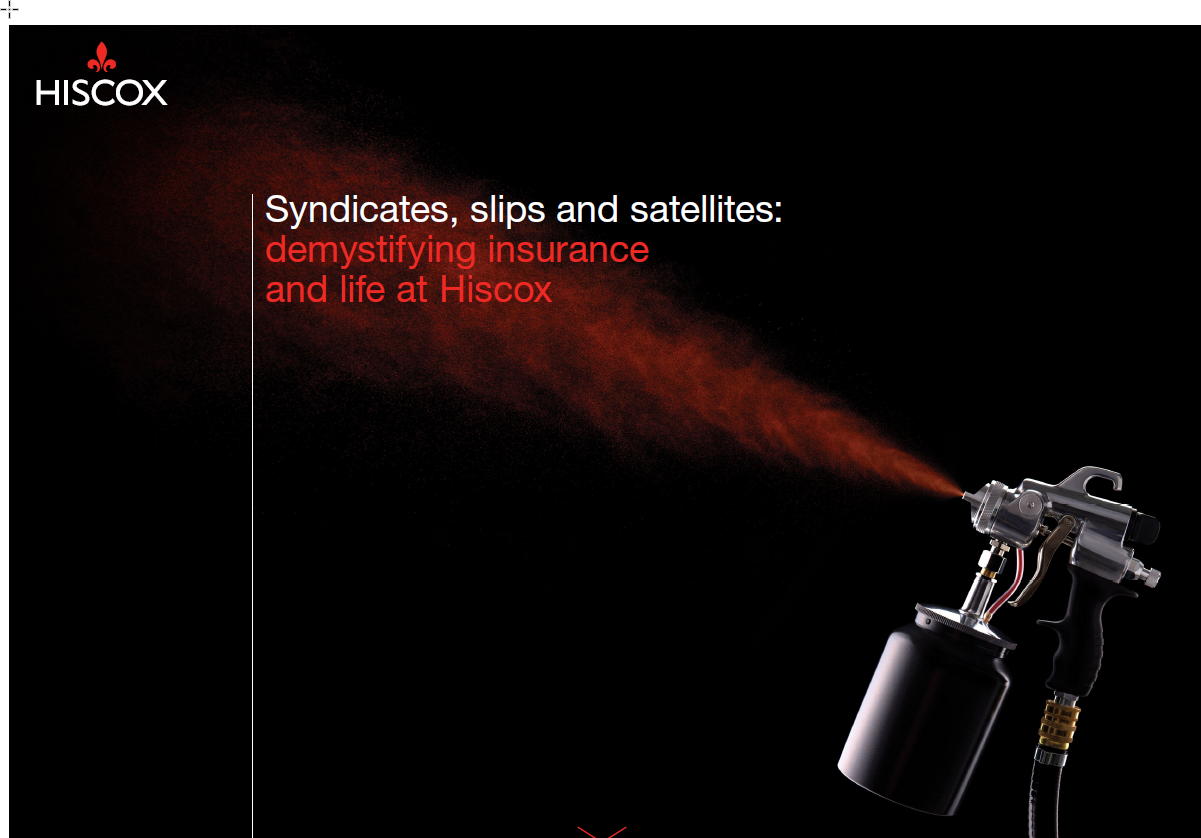 Group careers
You think you know insurance? Take a look at Hiscox and you may well think again. 
The insurer of choice for the world's leading companies.