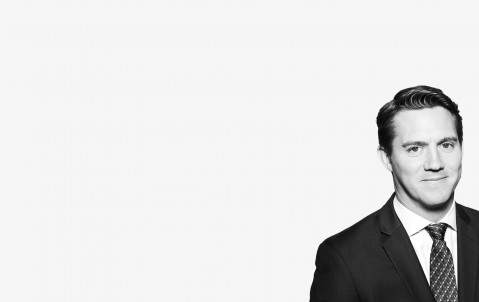 60 seconds with...Gareth Bateman
23rd February 2021
Hiscox's Security Incident Response product head, Gareth Bateman, on how he's used his military experiences to build the SIR product and help his clients face universal threats at times of crisis.
What is your role at Hiscox?   
Head of product for our Security Incident Response (SIR) offering. 
How long have you been in insurance and at Hiscox?  
I've spent almost 20 years in the Crisis Management sector. Firstly in the military, then in insurance as a broker, then in consulting and now just over three years at Hiscox. 
What drew you to the insurance industry?   
When I came to the leave the military I knew that I wanted to do something that capitalised on my crisis management expertise but I didn't want to go into the private security sector. Becoming a 'risk advisor' made sense and I've stayed in that space, really focusing in on Corporate Crisis Management, ever since.
What drew you to Hiscox?  
Hiscox is a great brand and I knew a good number of people in the business already having traded with Hiscox as a broker. It was the right combination of credibility and brand strength, innovation and willingness to take a risk (SIR was a brand new venture at the time) and really good people that attracted me. 
What are the most pressing issues in your world currently?
The economic downturn and other pressures of COVID-19 are translating into two types of risks that impact our clients: 
Firstly, we are seeing an increasing prevalence of fraud and corruption with the crimes being perpetrated with increasing levels of sophistication. This means our clients need new and expert ways to address the issue. 
Secondly, we are seeing an escalation in the number of protest issues that are becoming violent or severely disruptive. The world over, people seem to have a new willingness and passion to rally around causes and try to achieve change; our clients need ways to understand and respond to that disruption. 
What do you predict will be the biggest threats that your SIR clients will face in 3-5 years?  
I see the two I've pointed out already as continuing. The third, that is a universal peril in the business world these days, is cyber.  
What do you bring to the Crisis Management division and why is that important?
I think the single most important thing in any crisis management situation is understanding the needs of the person/business who the crisis is impacting; and getting the right support to that person/business quickly.
I know from personal experience what it's like to be feeling the impact of a crisis event and I've spent years working side-by-side with clients who are in that position and seeking help. What that experience gives me is an ability to empathise with what they're going through and to know what they value in terms of support. I've used that experience to build the SIR product. I'm not unique in the division though - all of our people bring expertise and experience and that is one of the things that makes our CM division class-leading.
By bringing the CM division together, we have brought our expertise, experience and people into one place and that means that our clients and broking partners should be able to leverage that collective Crisis Management 'brain-power' more effectively than ever before.
What are 3 words to describe Hiscox Crisis Management?  
Client-centric, flexible, innovative.