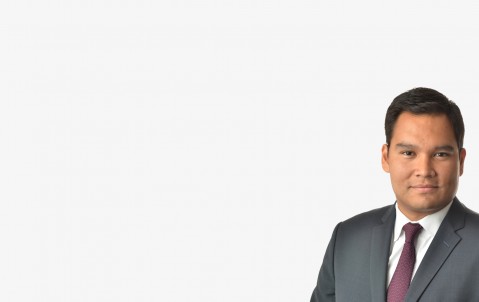 60 seconds with...Napo Montes-Amaya
Hiscox's Head of Crisis Management in Miami, Napo Montes-Amaya, on Latin America's cyclical history and the importance of crisis management capabilities to accompany LatAm clients through the ups and downs of the cycles. 
What is your role at Hiscox?   
I am the Head of Crisis Management in Miami, and our remit is to produce business from Latin America and the Caribbean.  
How long have you been in insurance and at Hiscox?  
I am a Hiscox lifer and have been at Hiscox for nearly 12 years.  
What drew you to the insurance industry?   
Luck… and the financial crisis. I graduated from university in 2009, and it was difficult to find a job back then due to the crisis. Fortunately, someone from Hiscox came to one of my classes to talk about terrorism insurance and I had a copy of my CV with me at all times in those days. So, I gave it to her, and the rest is history.  
What are the most pressing issues in your world currently?
The deterioration of socio-economic conditions in Latin America. 
How has COVID impacted your line of business?  
The deterioration of socio-economic conditions in LatAm has led to an increase in demand, or at least interest, in kidnap and ransom policies. In addition, the political violence market has also hardened significantly, particularly after the Chilean unrest in 2019. However, lines such as product recall have seen a decrease in demand, given that it is not a compulsory product. Lastly, in fine arts, temporary exhibitions were all cancelled during 2020 and it looks like we are going down a similar path for the first half of 2021.    
What do you predict will be the biggest threats that your clients will face in 3-5 years?  
I think that we are entering a very interesting period of social effervescence across the globe and LatAm won't be the exception. Social media has come to revolutionise the political world, making it easier for people to organise themselves, and most importantly, making it easier for people to expose acts of corruption and abuse of power. This makes a region like Latin America a lot more unstable, and prone to elect populist "caudillos" that may pose a threat to democratic systems.  
Why is having crisis management capabilities important to your line of business? 
Again, Latin America's history is one of cycles. Unfortunately, clients in our region cannot let their guard down, and must always be prepared for the next crisis. Even Chile, a country we all thought had left the cyclical life behind, suffered a major setback in 2019. Therefore, clients in our region need a trusted partner like Hiscox Crisis Management to accompany them through the ups and downs of the cycles.   
What are 3 words to describe Hiscox Crisis Management?  
Trusted, Experienced, Leaders  
What's the best thing about your team? 
Hiscox Crisis Management Miami is the only Crisis Management team that is fully staffed by Latin Americans and caters to the LatAm market. This means that not only do we understand the risk, but we have all experienced the same risks faced by our clients growing up and share their cultural understanding and feeling of risk. This allows us to empathise with our clients in ways others can't, even if they have spent their entire lives in LatAm.