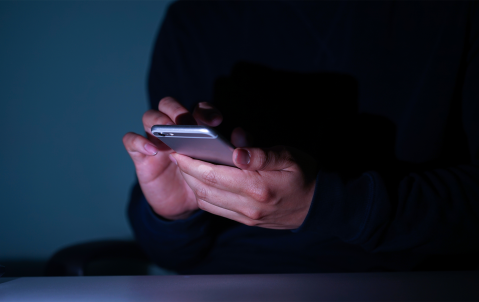 The changing kidnap threat in Latin America
What have been the key developments in kidnapping and extortion in Latin America in 2022?
Eduardo Arcos: "Latin America remained one of the most challenging regions globally for kidnapping and extortive crime. The region's main kidnapping-for-ransom hotspots of Mexico, Haiti and Colombia were among the countries with the highest incidence of the crime globally. Mexico continued to account for the highest share of regional kidnap cases, while sky-high rates persisted in Haiti. During 2022, Control Risks recorded double-digit increases of 37% in Colombia and 13% in Brazil, as well as the highest number of kidnap cases in Chile in a decade. These three countries have all experienced broader deteriorations in their public security environment because of adverse socioeconomic conditions and changing criminal dynamics. Underreporting of extortion remained chronic throughout the region; however, rates of the crime remained high in much of Central America, Mexico, Colombia, and Venezuela."
How has increasing criminality affected insurers?
Napoloeon Montes-Amaya: "The decline in law and order has sparked a lot more interest in our products. In the past, demand for K&R insurance was concentrated almost exclusively in Mexico, parts of Central America, and Venezuela. But since Covid, there's been a deterioration in security and order across the region, which has fuelled an increase in interest from Haiti, Ecuador, Colombia and even Chile, which had been one of the most peaceful countries in Latin America."
How have extortionists and kidnappers in Latin America changed their tactics? 
Eduardo: "Criminals are increasingly adopting new technologies to diversify their activities and increase revenue. They now use instant payment and banking applications  for express kidnap victims to transfer sizeable sums to the criminals' accounts. Extortionists have also begun capitalising on the increasing notoriety of organised criminal groups and transnational gangs who are moving into new jurisdictions. For example, we are recording an increasing number of cases where extortionists claim to be part of the Venezuelan Tren de Aragua gang or members of Mexican organised criminal groups when targeting victims in Chile, Peru, and Ecuador."
Where is the worst place for express kidnapping using instant payment apps?
Eduardo: "Brazil is the primary hotspot for this. Most cases take place in affluent metropolitan areas, especially in greater São Paulo. The increase in express kidnapping there has been driven by the widespread adoption of PIX, an instant payment application that allows users to transfer unlimited amounts. Other countries where express kidnapping has long been an issue, such as Colombia and Mexico, have also recorded a rise in cases culminating in online payments."
Are younger people aware of the changing threat?
Napoleon: "Younger generations of Latin Americans have been lucky to live in a time of relatively high economic growth and social stability. But we're now experiencing an uptick in unrest and disorder of the kind that our parents knew only too well. When I was growing up in El Salvador in the 90s, my parents were extremely worried that I or my brother might be kidnapped. The danger receded, but it is becoming more common again across the region.
"Today, young professionals, business executives, and members of wealthier families will be a target for criminals, period. We tell people to not focus on kidnap, but to think about how to protect their security and that of their loved ones. Almost everyone will know someone, whether through a relative or friend, who's suffered some form of crime, like a home invasion, an express kidnapping or extortion. That's why we've launched Hiscox Secure – to respond to the evolving threats that families and companies face in challenging places and uncertain times."
What are the biggest misconceptions about kidnap and ransom insurance?
Napoleon: "Perhaps the biggest is that it only covers traditional kidnap for ransom like you see in films. I don't like to call ours a K&R policy for that reason, because it protects against so many more threats than that. A Hiscox Secure policy offers people comprehensive insurance cover as well as membership of a community with exclusive access to a world-class private-security advisor in Control Risks.
"Everyone thinks they know how they would react when someone is trying to extort money from them, but rational thinking tends to go out the window when our loved ones are involved. There is a reason why doctors don't operate on their relatives. In a crisis, it's important to have an expert who can offer you objective advice.
"We understand too that the story doesn't necessarily end when the bad guys have gone. There are often lingering consequences from such a traumatic experience, which we help our customers deal with. The kind of services we provide after the event are just as important as those we offer while the crisis is unfolding. "So for example, Hiscox Secure provides coverage for psychological care after a criminal assault."
What keeps you awake at night?
Napoleon: "Our customers' and trading partners' wellbeing. Our region seems to be facing a few challenging years ahead. For Latin Americans like me, this isn't something new, so we must prepare for the worst while always hoping for the best.
"Prevention is always better than cure, which is why all Hiscox Secure policyholders are entitled to receive advice from one of our security experts about how they can reduce the risk of becoming a victim. For some people these talks will be more a 'refresher course' on personal safety, but for others who are from places like Chile, it may be the first time anyone has told them what steps they can take to protect themselves. Ultimately, we're here to take care of our clients during their darkest time and help them put their lives back together."