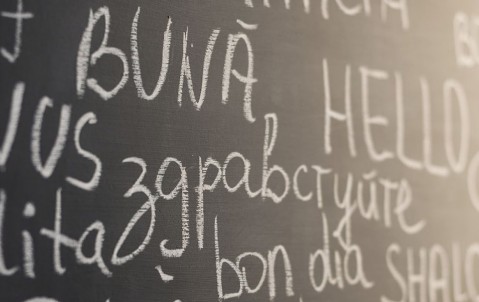 Developing a better 'cultural understanding' is great for business
6th July 2016
Hiscox London Market's Omar Zeineldine explains how London's drive for greater diversity and inclusion is essential for prospering in emerging markets.
In April, Lloyd's published 'Holding up the Mirror' – the first report on diversity and inclusion in the Lloyd's market. Not only was this an important milestone for raising awareness around diversity and inclusion but also reflects, as the London Market increasingly looks to emerging markets in the Middle East, Asia and Africa for example, just how a more culturally diverse workforce makes great business sense.
One of the critical parts of a good proposition – aside from product, price and service – is the ability to have a good cultural understanding of the country and cultures you're dealing with. I don't want to generalise but I still see cases of brokers and underwriters from London travelling with a very London hat on – which can come across as having an air of supremacy.
I see it particularly with some expectations around price. For example, in the political violence world, you will only convince people in these emerging markets to buy it if you put a reasonable price on the cover and do not insult their territory too much. If I turn up in Nigeria and say 'well, you've got a civil war going on in the north, you've got terrorists in the south and we want $200K for the policy', they're going to give me fairly short shrift.
We have to be sensitive about the situations - which I think a lot of us still fail to do - and you also need to acknowledge that a cover like political violence insurance might not be highest on the priority lists of expenditure, which means we must be sensitive about pricing to make it attractive.
Understanding different cultures
But it's also very much about relationships. Our industry has always been built on relationships and we need to show real desire to understand and appreciate different cultures as well as having the necessary language skills. This sounds ridiculous but I liken it to having a drink with a friend. You can meet someone and you can really get on with them, think highly of them and they think highly of you but it's not until you have that drink that you're good friends – speaking the same language is like that. If I greet a fellow Arabic speaker in their language, it adds the final element of camaraderie - it's a cultural link; or an emotional connection if you like. You can be successful without it but it gives that extra layer of trust.
There are also the little touches. I was with a British broker visiting a local cedant in Lebanon who invited us to his house for dinner. The broker was just going to turn up at the house - but this is Lebanon - you need to turn up with a cake! These touches make all the difference for building relationships.
Change is coming
The good news is I've only been in Lloyd's for five years and I am seeing change, albeit very slow and gradual. When I started in London, I was one of three Arabic speakers and that has increased. But we have a long way to go. I've just come back from a trip to Dubai and there you have a better example of diversity - believe it or not - where the local insurers and reinsurers have a very diverse workforce with people coming from all over the world to work there.
There is a stereotype of women in the Middle East but there are a large number of women working in the industry in Dubai and many of them in very senior positions. If anything, that market is ahead of London in terms of diversity. That's certainly the case in the political violence market, where the most powerful broker is a Lebanese woman.  
London can catch up, and we've made a start, but we still have a way to go to develop the 'emotional connection' with emerging markets that will help us compete successfully. A more open mindset when it comes to who we employ and how that reflects the markets we want to compete in, will play an important part.