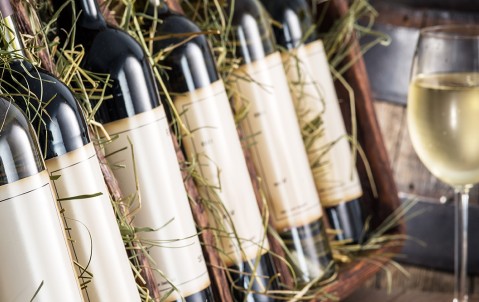 Bobby Read explains why a trip to a village restaurant in Burgundy is more memorable than trying some 'award-winning' wines.
Take a walk down the wine aisle of any supermarket and it looks like a birthday parade for some tinpot dictator. Bottles adorned with more medals than a North Korean general stand eagerly to attention, hoping you will notice them. But what are many of these medals for, and are they a reliable indicator that the wine is any good?
Wine awards conjure up the idea of a sort of oenological Olympics, in which producers go head to head for the coveted prizes on offer. In fact, they're more like a mass-entry exam in which, if you reach a certain level, you will be rewarded with something.
One wine award judge confided: "If it didn't make you retch it got a 'commended'."
In the case of 'commended' awards, the reward for drinkers will be pretty meagre. As Daily Telegraph wine critic Victoria Moore discovered when she questioned two wine judges. One said: "If it didn't make you retch, it got a 'commended'." The other confided: "A commended wine causes you less than pain."
The judging process is taken extremely seriously for the gold, silver and bronze awards, with experts from around the world jetting in to taste hundreds of wines in rigorous blind testings.  So why keep the 'commended' classification? The answer would seem to be less about wine and more about filthy lucre. Both wine producers and the competition organisations benefit from the existing system.
The international wine competitions make millions from entry fees and from charging for putting the medals on wine bottles.
Both of the two main international wine competitions make millions from entry fees and also by charging producers for putting the resulting awarded medals on their bottles. Winemakers are willing to pay because they know these medals help to shift their 'product', making them stand out from the hundreds of other wines on the shelves. They are now putting lots on their bottles, several of which have absolutely nothing to do with the quality of the contents. One I saw recently was for "most admired wine brand", which must be among the most irrelevant awards – for drinkers at least.
But awards shouldn't be the winemaking equivalent of a primary school sports day, when everyone is a winner. They're shortchanging drinkers swayed by those glittering little gongs on bottles.
I decided to try some be-medalled wines from Tesco. It was a thoroughly miserable experience. The ones I tried at least were dreadful and it's no fun drinking rubbish. Taking grandmother's advice that if you have nothing nice to say then you shouldn't say anything at all, my lips are sealed on my ill-starred supermarket excursion.
Napoleon dynamite
Much more exciting was a wine tasting I went to in Beaune while at home in France. It had a reasonable line up of wines, but nothing to really get my pulse rate roaring. Though what happened next did.
Fixin is one dictator's choice of wine that I can wholeheartedly endorse.
On the way home I stopped off in Fixin, which is almost in the suburbs of Dijon and the second most northern village of the Cotes de Nuits winemaking region. After winding your way to the top of the village you get to a restaurant called Au Clos Napoleon, serving the sort of homemade Burgundian specialities that are becoming harder and harder to find, such as oeufs en meurette (eggs poached in red wine), escargots, jambon persilles (ham terrine with parsley) and, of course, boeuf bourguignon. All of these dishes were delicious and well priced. It was, however, the wines on offer that really sent me into raptures.
It was a hot day and we were sitting outside on the terrace within touching distance of vines. Of the 250 or so burgundies on the list we started with a fat and luscious Marsannay (the next village a few kilometres north) Clos de Roy 2017 from Domaine Mongeard-Mugneret, which tasted wonderful and was, at €60, well priced.
But it was the red that I will always remember. We opted for a spicy yet smooth Fixin Premièr Cru "Clos Napoleon" 2015 from Domaine Gelin. Although it weighed in at a hefty €108, it was well worth it as a holiday treat. It tasted beautiful, but what made it so memorable for me is that we drank it while we were all but sitting in the vineyard where the grapes it was made from were grown.
Fixin was allegedly Napoleon's favourite wine. I can understand why. This is one dictator's choice that I can wholeheartedly endorse.