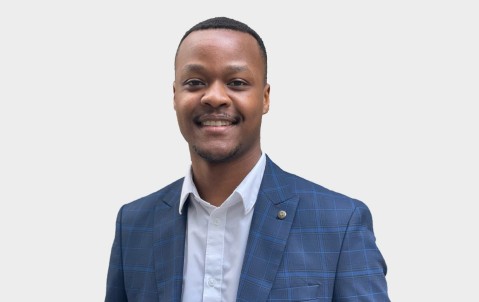 'Fulfilling, impactful, memorable': my summer at Hiscox
8th February 2023
What did you do during your internship?
During my eight weeks at Hiscox, I had the pleasure of spending time in the London Market claims team, working closely with the Head of London Market Claims Operations across different divisions and business lines including Casualty, Crisis Management, Marine, Energy, Space and Directors & Officers (D&O).
During my time with the team, a key focus was to implement a new system to reduce the time taken to review claims, allowing users to view tasks, and communicate with each other and with brokers. A key part of my role was testing the system before the go live date, giving feedback which was used to improve processes.
On top of this project, I also worked with the Casualty Team  to review claims and help reduce the claims lifecycle, and with the Vendor Management team on Loss Funds (funds allocated to Third Party Administrators to handle claims on our behalf).
How do you feel you developed in your eight weeks at Hiscox?
Having to quickly build effective relationships with colleagues across the business helped my confidence grow immensely. Although daunting at first, everyone at Hiscox was extremely friendly and willing to give up their time to have a chat, listen, or offer a helping hand. My time management skills improved as well, as I had to juggle multiple projects simultaneously; I quickly learnt the importance of prioritising tasks.
My technical ability grew too, as I was involved in creating dashboards using survey data, sharpening my survey creation skills, as well as using the Hiscox systems to find out more information about policies and investigate claims.
What did you enjoy most about your internship experience?
I really enjoyed the variety and insight offered throughout my internship, and the social side of Hiscox is fantastic. In my first week I attended a quiz with the whole of the Claims team, and later went to a rounders social too. These events were a great chance to talk with various team members about their lines of work, but also get to know them as individuals as well which was both enjoyable and really helped bring the team together.
What surprised you about working at Hiscox?
The impact of my work on the rest of the team. From day one, I was trusted with meaningful and significant work, the results of which were both tangible and effective.
What advice would you give to others to make the most of their internship experience at Hiscox?
Don't be afraid to ask for help - everyone is always willing to assist you or at least point you in the right direction. Also, make a concerted effort to reach out to different people within the organisation. There are so many people with a variety of experiences and insights which will only help you learn more!
How have you been supported by Hiscox during your internship?
From the beginning of the internship, I was assigned a buddy from the graduate programme who helped to develop my understanding of the wider business and different functions. They also acted as an approachable and reliable point of contact to talk through any questions or queries I had. We had regular catch-ups which were great, and I always felt supported and heard.
My line manager was fantastic at checking in and making sure my workload was manageable, and check-ins with the Early Careers team offered an open space to talk through any challenges as well.
The  learning sessions offered by the Early Careers team also provided an insight into the different businesses across the Group: the 'big ticket' businesses of Hiscox Re & ILS and Hiscox London Market, and Hiscox UK and Hiscox USA on the retail side. These really helped me gain a better overall understanding of the organisation and we had the opportunity to ask questions to learn more.
How would you summarise your internship in three words?
Fulfilling, impactful, memorable.
Find out more about an internship at Hiscox here.