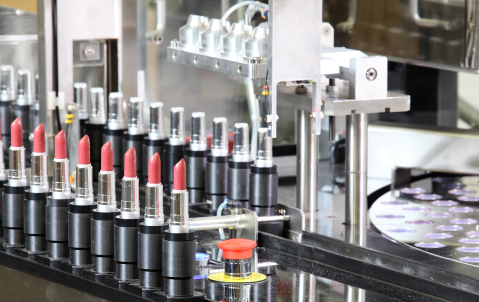 New US cosmetics law is likely to create wrinkles
A new US law that comes into effect at the end of this year is shaking up how products are regulated in the world's largest beauty and personal care market. It affects everything from shaving creams to shampoos, shower gels to nail varnishes and perfumes, and cosmetic companies operating in the US would be wise to prepare for the sweeping changes it will bring.
The Modernization of Cosmetics Regulation Act, or MoCRA, is aimed at making beauty products safer by tightening up their regulation so they're treated in the same way as over-the-counter pharmaceuticals.
"It's the biggest shakeup in cosmetic regulations in the US since before World War Two and will have far-reaching consequences on the health and beauty industry" says Amie Townsend, Product Recall Underwriter.
The new law requires companies to register their products and factories with the US Food and Drug Administration (FDA) and provide it with a full list of their products' ingredients and labelling (see below for more details). If a product makes a customer ill, then its maker must inform the FDA; the regulator has the power to shut down factories and even force companies to recall a product if it's mislabelled or hasn't been produced up to new standards.
What impact will MoCRA have?
Companies would be advised to start working now so they're up to speed before MoCRA comes into effect over the next couple of years. "In our experience, more regulation means more recalls, because there's more scrutiny and less tolerance for errors. So, companies need to prepare, as the new law will have major implications on how they produce, package, and label their products," says Townsend.
Companies may need to tighten up their procedures to ensure the GMPs are included in their everyday working practices. They might have to invest in new equipment, revamp their staff training and manufacturing processes to meet the next more exacting standards, as well as carry out more testing, as the law imposes a new responsibility on companies to prove their products are safe.
MoCRA's requirement for every product to have detailed and clear labelling spelling out all the ingredients it contains could create problems, as mislabelling is one of the most common causes of product recalls across all industries, Townsend explains. "Any changes in regulations bring the potential for mistakes until companies become accustomed to the new regime."
"Any changes in regulations bring the potential for mistakes until companies become accustomed to the new regime." explains Townsend. 
But help is at hand. Product recall cover not only protects companies if things go wrong, but it also offers them expert advice on how to stop them from going wrong in the first place, says Townsend.
"The cover offers access to consultants who can provide their know-how on how to deal with changing regulations," Townsend explains. "That includes advice on meeting regulator deadlines, registering facilities, new labelling requirements and how to implement best practice in their own businesses, so companies can be confident they comply with new regulations such as MoCRA.
The Modernization of Cosmetics Regulations Act
What it says and what that means for health and personal care product makers 
Companies must register facilities that manufacture or process products by 29th December 2023. New facilities must register within 60 days (or 60 days after the December deadline). These must be renewed every two years.
They must register every product they import, make or process, including a full list of their ingredients. These must be renewed every year.
Every product's label must include a name and contact information for the company within the US as well as a full list of every ingredient, including possible allergens, and whether the product should only be administered by a healthcare professional.
Records must be kept showing that the product does not cause harm, which the Food and Drug Administration (FDA) can inspect.
If a person is made ill by a cosmetic product, then the company must report it to the FDA within 15 days. If the illness is serious, then the company may have to make a statement to the public about a product's possible side-effects.
The regulator will draw up a set of Good Manufacturing Practices (GMPs) by December 29, 2024, to be implemented by the same date the next year.
If the FDA believes a product has been adulterated (i.e., not been made according to the GMPs) or mislabelled, then it can offer a company the opportunity to voluntarily recall a product. If it doesn't do so, or the watchdog isn't happy with how it is done, then the FDA can order a mandatory recall.
The FDA will propose rules regulating products that contain talc or polyfluoroalkyl substances (PFAS).
Small businesses (whose annual sales are less than $1 million) will be exempt from most of the regulations, unless they make, import or process certain cosmetic products that could be harmful.