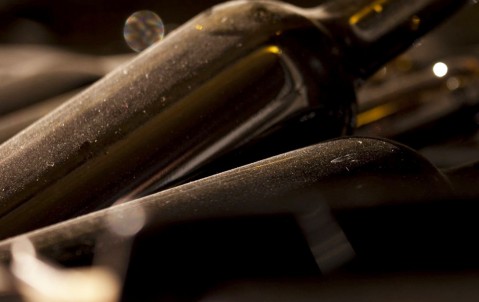 Word on the grapevine — imperial measures
Hiscox's resident wine expert Bobby Read describes the pleasure to be had from big bottles of wine, and why he changed his mind about buying en primeur.
"Fancy an imperial of 2014 Cantemerle?" The brief email I received from Mark "the Dog" Roberts of Decorum Vintners prompted a swift reply from me: "Yes please."
I asked the Dog for four. Why, you might ask, would I want to buy imperials (confusingly in Burgundy an imperial is called a methuselah, but blame the French for that), which contain the equivalent of eight standard bottles of wine?
Well, for a start, Cantemerle, a Fifth Growth Haut Médoc from vines situated just below the village of Margaux, is a real trooper of a wine, providing reliable quality at a reasonable price.
But also I suffer from 'big bottle syndrome'. I've always loved them, because they're such fun. Just touching a big bottle makes me feel happy. They are in no way my attempt to compensate for a lack of stature in other areas I hasten to add. It's just that I disagree with the notion that you can have too much of a good thing. Why settle for one Ferrerro Rocher when you could have the whole pyramid?
A big bottle of wine is a great way to add a touch of drama to a dinner party. Nothing is more fun, in my opinion, than navigating your way through a very large bottle of wine, as it's a great excuse for you to invite a lot of people round to share it with you over dinner.
Bordeaux winemakers have suffered a serious reality check after three pretty miserable years in 2011, 2012 and 2013, and the prices of their 2014 vintages reflect a welcome note of humility.
My passion for big bottles seems to be shared by an increasing number of people, as I've noticed a micro-trend developing for them in wine shops. If you pop into Majestic, for example, you will now find a selection of magnums and double magnums.
Despite their size, they are easy to keep (you lay them down in exactly the same way) and, in fact, they tend to mature better, because the proportion of air to liquid is much smaller than in a conventional bottle.
They are a bit of a beast to open though, as, most will have a wax seal you need to negotiate before uncorking, which requires some care, and the cork is naturally much bigger than in a normal bottle. They can be tricky to serve because of their size, unless you have forearms like Popeye's. You could invest in one of those wonderful Victorian contraptions, into which you put the bottle and then crank the arm to tilt the bottle to serve it. Or you could instead decant it.
I would choose to decant not least because I don't have the aforementioned contraption, but also because I'm decanter mad. I'm an old fusspot, for whom there's nothing worse than finding a gritty residue at the bottom of an otherwise wonderful glass of wine. Of course, despite decanting, I would have the bottle subtly displayed during dinner so my guests would be suitably impressed.
The price of each imperial certainly impressed me. I paid £160 for each – great value for money I think.
En primeur u-turn
I also decided to take the plunge and buy some 2014 vintage wines en primeur. I know I have said in the past that I don't buy wine en primeur any more because it is a rip-off, but I thought the prices on offer were such great value that I just couldn't control myself. Bordeaux winemakers have suffered a serious reality check after three pretty miserable years in 2011, 2012 and 2013, and the prices of their 2014 vintages reflect a welcome note of humility.
I bought two cases of Talbot, which is a great St. Julien wine. Talbot was very popular back in the 1980s and 90s, but had a serious wobble in the 2000s, but it is now returning to form. Critics have praised the 2014 vintage as being good, although not epic, quality, but I know the Talbot should improve during the 10 years I'll keep it before drinking.
I also purchased a couple of cases of Prieuré-Lichine, which is a Margaux wine that I've always really liked. It's full-bodied, though the tannins should soften in a few years, and I think it will be a really solid performer at an affordable price.
Lastly, I got two cases of Armailhac, a Fifth Growth Pauillac that is part of the Mouton Rothschild stable of wines. I was tempted into buying it after I tried the 1996 a little while ago. I didn't do much research beforehand, but rather bought on impulse, with the tantalising memory of the 96's flavour on my taste buds. It could turn out to be a mistake, but the critics have been quite complimentary about it.
I bought all of these wines for less than £300 a case from Farr Vintners: the Prieuré-Lichine was £220; the Talbot weighed in at £290, while the Armailhac cost me £230. With en primeur prices remaining relatively stable you should be able to pick them up for around the same prices as I paid for them. (But keep in mind that these prices are "in bond", so I will have to pay the VAT and duty when I collect them when they are available in spring 2017). They are all excellent wines at affordable prices.