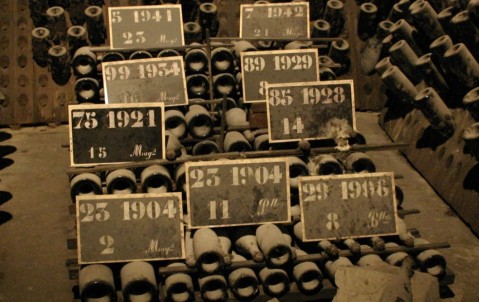 Word on the grapevine
1st February 2015
I've always loved wine. My first taste of it came early: I used to have wine mixed with water and sugar when I was a nipper. Over the years, I've been lucky enough to taste some memorable wines, such as the legendary 1945 and 1947 vintages for Latour, the 1990 Lafite and the 1961 Palmer, though the best wine I've ever tasted was the incredible 1982 Petrus.
I've inherited my love of wine from my father and grandfather. Both had some wonderful wines in their cellars, and were able to buy some of the great wines before the prices went bonkers, fuelled by super-rich investors and a resurgent Far East. We have had to look much harder since then.
My wine recommendations will have an unashamed bias to France. I grew up there, and still firmly believe that it makes the world's best wines. France also produces a dazzling array of different wines, from the aromatic white wines of Alsace to the heavy reds in the south and all points in between, so I will not be short of variety or choices from which to make my recommendations.
Over the years, I've developed a network to help me to find the best wines. I've visited vineyards and bought some gems directly from the winemakers. The leading merchants contact me when something interesting comes up; my father scours the regional auctions in eastern France for hidden treasures, and my friends and I share tips about what we're buying.
Buying good wine can be a tricky business, as neither a vintage nor a label is necessarily a guarantee of good quality. It's vital to know a wine's provenance and also how it's been stored before buying, as the best wines can be ruined if they've been kept poorly.
Wine for me is not meant to be a solitary pleasure. Sharing good wine with friends and family, normally with delicious food, is its purpose. I never buy wine as an investment.
So to my tips, and I thought we should start with the 2010 vintage in Bordeaux. It is an epic year, which some experts say eclipsed even the 2005 and 2009 vintages. An extremely hot, dry growing season produced small very concentrated grapes that were packed with flavour and sugar, creating wines that are full of concentration, tannins and alcohol, but also have the necessary acidity to prevent them from becoming too heavy. The perfect conditions have created wines that are amazingly fresh and beautifully balanced. Nearly all will benefit from being aged to soften the tannins, and the better wines will go on giving even if aged for 20 years or more.
Not surprisingly, prices for such a fantastic vintage were stratospheric en primeur, but they have since come down. En primeur is the system in Bordeaux which allows the producers to sell the wine after it is made, but before it is bottled. It was originally meant to help their cash flow, but is now the subject of much speculation. The prices are set by the growers, who try and milk the most they can, and is often at odds with how the wine journalists rate the wine and vintage.
The brilliant 2010 vintage was too tempting for the growers and they showed breathtaking greed and arrogance in setting their en primeur prices. Reality has since struck as a combination of the financial crisis and cooling demand in the Far East has meant that prices are often now less than they were en primeur.
Expect plenty of tempting offers in the New Year.