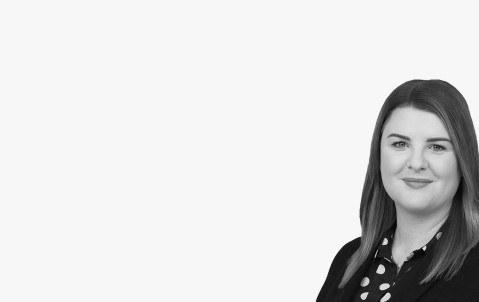 60 seconds with… Aimee Nolan
26th January 2022
Hiscox London Market's Cargo Line Underwriter tells us about her journey leading up to Hiscox and the most pressing issues for the Cargo team currently.
What is your role at Hiscox?   
I am the line underwriter for the cargo account that sits within the marine, energy and specialty division. I have overall responsibility for the strategy and day to day running of the portfolio, supported by three other underwriters who I work alongside. 
How long have you been in insurance?  
I have just celebrated 20 years in the industry – which has gone past in the blink of an eye! 
What drew you to the insurance industry?   
It was a lucky accident and one I wouldn't change; I have always thought the London insurance market to be something of a hidden gem. What has kept me in it is definitely the people; not only those who work in and around the London market, but the brokers and clients globally I have been lucky enough to meet, as well as the incredibly diverse industries that are covered within the global cargo market – from soap to satellites and anything you can think of in between! 
What made you move from broking to underwriting?  
It had always been a move I wanted to make but it ultimately turned out to be a case of the right place at the right time. They are very different roles and require very different skill sets, but I have found that starting my career as a broker has helped me as an underwriter. I am definitely more suited to this side though. 
What drew you to Hiscox? 
Hiscox as a brand I had been aware of since I started in the market, it had a reputation for delivering consistently good results at the same time as being very innovative, so when the opportunity arose to work here, I jumped at it. Since joining earlier this year and meeting the teams and management that make up the company, it has become clear how this has been achieved. 
What are the most pressing issues in the Cargo world currently?  
The biggest immediate issue for our clients is supply chain management. Many of the industries we insure work to a 'just in time' model, and the current shipping delays are putting pressure on that. You can see the impact daily in the papers when looking at car manufacturers and technology companies. A lot of our clients rely on parts being shipped from all around the world and a delay in one component can potentially cause a lot of problems. 
What is your vision for the Cargo team? 
To be one of the best lead markets in London. To be known for consistent, fair and technical underwriting and to be a team brokers and clients want to lead their business with.
Have you learned something about Hiscox since you joined that you didn't know before?  
I've learnt that the people really are the heart of Hiscox and that it is a company that cares about and celebrates its employees. It's a genuinely nice atmosphere to work in with a good balance of hard work and fun. 
What are three words that you can use to describe Hiscox London Market?  
Passionate, professional & ambitious.