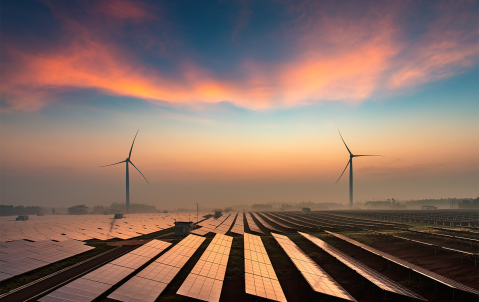 Hiscox merges energy and power teams
18th May 2022
The new team reflects increasing convergence in the oil and gas, and power sectors
Hiscox has merged its energy and power teams as the business responds to a growing convergence in the sectors. With market leading positions in upstream energy, power generation and transmission, the team of four underwriters will provide a 'one desk' offering from London for clients worldwide looking for insurance solutions related to risks ranging from oil rigs to windfarms.
Energy, conventional power and renewable expertise in one place
The move is a natural step for the business says Hiscox London Market's Louis Cozon, Energy Underwriter: "We have already developed an offering for offshore and onshore windfarms within our energy team so, as we begin to see the convergence in energy and power generation it makes perfect sense to have all our expertise in one place.
"Many of our established hydrocarbon exploration and production clients are investing in renewable energies such as offshore wind, and we have several conventional power clients who are already heavily focused on renewable technologies."
"Many of our established hydrocarbon exploration and production clients are investing in renewable energies such as offshore wind, and we have several conventional power clients who are already heavily focused on renewable technologies."
Growth opportunities
It's the first step in a move to further grow Hiscox's capabilities in these fast changing and expanding sectors adds Cozon: "We're looking to build out the team as we take advantage of the opportunities with a strategy that provides a focal point for future energy technologies, as well as helping to support clients in the transition from fossil fuel related business models to renewables."