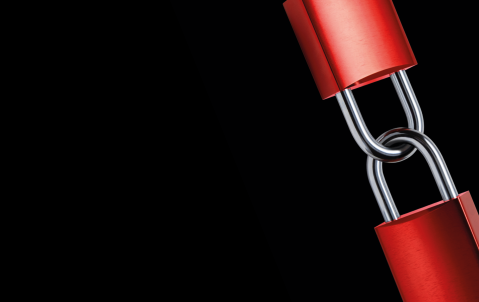 60 seconds on… Hiscox Secure
22nd April 2022
"At Hiscox we know that the security requirements for our clients are always changing due to the new risks that they face. To support our new and existing clients, we continue to pull all the powers of Hiscox together from our expert claims team, renowned wordings expertise and experienced underwriting unit, supported with Control Risks to launch, Hiscox Secure. An exciting new offering, designed to meet the needs of our Kidnap & Ransom clients."
Mike Williams, Crisis Management Divisional Director
What is Hiscox Secure?
Hiscox Secure is a new risk management solution aiming to protect your family or your business from a range of kidnap and extortion threats in high-risk environments.
Who needs Hiscox Secure?        
Hiscox Secure is suitable for people who live in, work in, or visit high-risk environments where the increased risk of security issues has the potential to impact lives and livelihoods.
How will Hiscox Secure benefit our customers and producers?
Hiscox Secure builds on Hiscox's heritage of market-leading Special Risks insurance to provide a robust, up-to-date risk management program with enhanced levels of protection, confidentiality, and crisis management.
Why have you launched Hiscox Secure?
Hiscox has launched Hiscox Secure to keep pace with the evolving threats and risks faced by families and companies around the world and to give them the most robust risk management solutions.
What enhancements have you made to the kidnap and ransom policy wording?
Hiscox Secure offers broader cover following a criminal assault, which now includes additional expenses relating to psychiatric and medical care, costs of reconstructive/ cosmetic surgery, loss of personal property and loss of cash following a criminal assault in addition to the current PA cover following a criminal assault.
The further enhancements include:
Introduction of a new insured event – Home Invasion/Hostage Crisis
Disappearance amended to reduce the waiting period from 36 hours to 24 hours for persons under the age of 16
New cover for costs incurred for additional care and supervision of immediate family following an insured event
In respect of Express Kidnap and Virtual Kidnap, the limit of liability in respect of Control Risks fees and expenses has been increased from USD 100,000 to unlimited
Continued Cyber Extortion cover for our Private Client assureds with the only change in cover being that additional expenses are now sub-limited in line with Ransom.
Overhauled the formatting of our policy documents to make it easier for the producers and clients to understand, changes as follows:

Listed the insured events with the applicable insured losses in the main body of the wording for clarity and ease of reference
Introduction of an explanatory note to supplement the wording which illustrates how the insured events and insured losses interact
 Schedule of limits expanded to provide additional clarity and improve readability by clearly stating what insured losses are applicable along with the corresponding limit for each insured event
 What makes Hiscox Secure different to other special risk offerings in the market?
Hiscox Secure is a true risk management solution specifically designed to mitigate and transfer risks stemming from security issues in high-risk environments around the world. Hiscox Secure has robust, broad coverages of financial risks. It includes access to information about prevention and includes the unparalleled crisis response experience of Control Risks. The new risk management solution builds on Hiscox's long, proud tradition of supporting clients in times of crisis. It's not just secure – it's Hiscox Secure.
Will Hiscox still be partnering with Control Risks for policies under Hiscox Secure?
Hiscox and Control Risks will continue to work closely to provide best-in-class crisis response consultancy, analysis, and advice; helping to resolve the most difficult security situations families and companies face today.
What support can a client get from Hiscox and Control Risks from policy inception?
Hiscox and Control Risks offer their policyholders access to dedicated client service representatives as well as access to reports, newsletters, and webinars on the latest security trends. Throughout their policy, clients will be able to have prevention training with the most experienced and knowledgeable team of experts in the market.
How does a producer or client get access to Hiscox Secure? 
Please speak to your usual Hiscox representative to get access to Hiscox Secure.