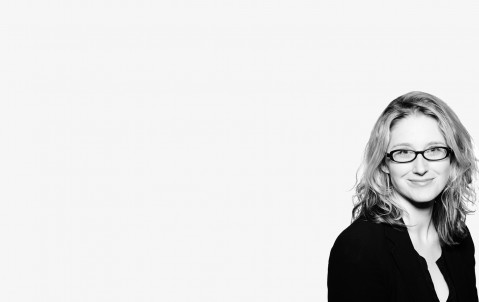 60 seconds with… Rebecca Hartley
7th October 2021
What is your role at Hiscox? 
I am the Head of London Market Claims. I head up a team of more than 30 claims experts handling all the business Hiscox writes in Lloyd's. If you've seen it in the news it's probably come through our department.
How long have you been in insurance and at Hiscox?
I started my career as a litigator in a city law firm specialising in large insurance and reinsurance litigation in the English high court. It was a great foundation but after 8 years it was time to try something new. I moved over to Hiscox and have been here for the past decade in a variety of claims roles.
What drew you to the insurance industry? 
When I started training as a solicitor I was sent to the insurance and reinsurance litigation department for six months. I had never considered insurance before but the disputes were large, really complex and the underlying disaster was always fascinating. I was really worried about ending up in a part of law that was repetitive as was worried I'd be bored. I quickly realised that I'd never be bored if I specialised in insurance law in London.
What drew you to Hiscox?
I was lucky enough to be sent on secondment by my firm several times to work in-house. Having done a few of those stints I knew I wanted to go in-house to work in a more commercial environment. When I felt ready to leave private practice I started to look around for interesting jobs. The recruitment agent brought me a Senior Claims role at Hiscox that focused on kidnap and ransom and I thought that would keep me busy and interested for a while. It certainly did.
What have been the highlights so far in your career?
I've had quite a few highlights over my time at Hiscox. Many of my career highlights were actually quite personally emotional while handling the K&R book. However, I can't talk about them in detail! I can say that it is an amazing feeling to know you've helped someone overcome a horrendous situation and put in place support to help them rebuild their lives.  Another career highlight would be working with the Home Office when the new terrorism law was introduced and going through the consultation process with them. It's not every day you are in the room with the Home Secretary. Finally, I would say that the LM claims teams' collective reaction when I was given the top job was really lovely. They have been so supportive and seem genuinely pleased to have one of their own take the reigns.
What do you predict will be the biggest challenges that your clients will face in 3-5 years?
We see so many different types of insureds in London Market but there are clearly themes that will affect everyone in some way. Cyber crime, climate change, social inequality will all be either explicit or underlying reasons for claims in the next few years.
As the new head of claims for Hiscox London Market, what is your vision for the Claims team?
Lloyd's is a deeply specialised market and one that Hiscox wants to continue to lead. My team needs to be deep experts in their fields. They need to be known in the market as leaders and be respected as such. It is, after all, what we are selling at Lloyd's. We have great people already but we are working on ensuring they are joined up with the line underwriters and have the tools to do their job efficiently. My biggest problem, so far, as the claims team gets more recognition is reigning in the underwriters who want to use them as a resource for marketing all the time now!
What are three words that you can use to describe Hiscox London Market?
Resourceful, human and smart.
How does the Hiscox London Market claims team make a difference to our clients?
My team actually understands the business we are selling at Lloyd's. This allows them to understand the claims and how to resolve them as quickly as possible. We recently had a very large claim come through as a result of Covid-19. At the end of the claims process, the insured said that my team's handling of the situation showed "why Lloyd's had been in business for 300 years". It's a long but really important tradition and something we are trying to carry on in a modern way.