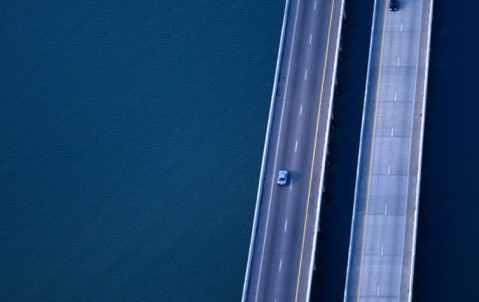 Designed to fail
1st May 2014
Imagine the conversation between the construction contractor and their architect and/or engineer: 'We want you to design a major new piece of transport infrastructure – a big road expansion – but we'll manage the overall project and the relationship with the client. If something goes wrong though, we'll hold you responsible, whether or not it was your mistake.' Design professionals in the US increasingly face this unwelcome scenario when it comes to big-ticket public infrastructure projects, as a result of changing procurement methods and alternative financing mechanisms. The consequence, says Miriam Goddard, Head of Professions at Hiscox, is that: "Architects and engineers, professions in the US which have been used to leading these projects in the past, are now more vulnerable to picking up liability for claims which may be as a result of a contractor not doing their job properly." The ability to manage this growing exposure will be critical for those architects and engineers that want to take part in the US's major drive for new capital investment projects.
Effectively the design professions suffer a loss of control on every aspect of the process
The US needs rebuilding. At least that's the message from President Obama, who stated in his 2009 inauguration speech: "We will build the roads and bridges, the electric grids and digital lines that feed our commerce and bind us together." The American Society of Civil Engineers (ASCE) agrees with him, stating that $3.6 trillion needs to be spent on schools, roads, and government facilities for the country's infrastructure to "reach a state of good repair by 2020". The American Recovery and Reinvestment Act of 2009 has, however, authorised only an estimated $126 billion for infrastructure projects.
In the absence of sufficient public funding, state and local governments have increasingly been forced to look elsewhere for money to back infrastructure projects which, in turn, has led to the growing trend for public private partnerships (PPPs). Although already commonly used in the UK, Europe and Australia, PPPs are a relatively new funding mechanism in the US.
Their introduction has brought about fundamental change in how big construction projects are managed. If, for example, the contractor attempts to save money with lesser quality products, the architect's approval of shop drawings will be met later with the assertion that the architect approved." Contract negotiations can also be problematic adds Goddard. "Designers might not be fully aware of what they're signing up to; a poorly written contract with loss of control, often leads to problems. Unfortunately, revenues are very tight and many firms find themselves having to take on unfavourable PPP contracts simply through financial pressure." This loss of control then has implications on an architect's or engineer's own liability and insurance cover. For design professionals in the US, liability cover comes in a number of different forms. As well as traditional professional negligence insurance products, liability for contractors and design professionals may well be wrapped up under an insurance policy such as owner protective project insurance (OPPI), or a contractor protective professional indemnity policy (CPPI). Under a CPPI, an architect may, for example, pick up liability for a case which is not their fault under a general rectification clause. Historically, a design professional would not have expected to pick up costs related to a construction problem unless it was their own.