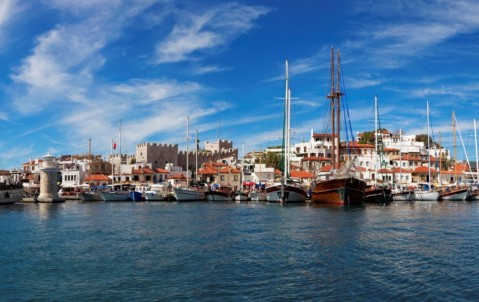 Insurers pay $20m for superyacht Barbie fire
A group of 14 Lloyd's insurers have paid $20 million to the owner of Barbie, the superyacht destroyed in Turkey early this year.
On the night of January 4, fire broke out on "The One", a 70-metre luxury yacht moored in Marmaris harbour. It quickly spread to Barbie, the neighbouring vessel. Despite firefighters' efforts to battle the blaze, both yachts were left completely gutted.
Nobody was injured on board Barbie by the fire, whose cause is still being investigated.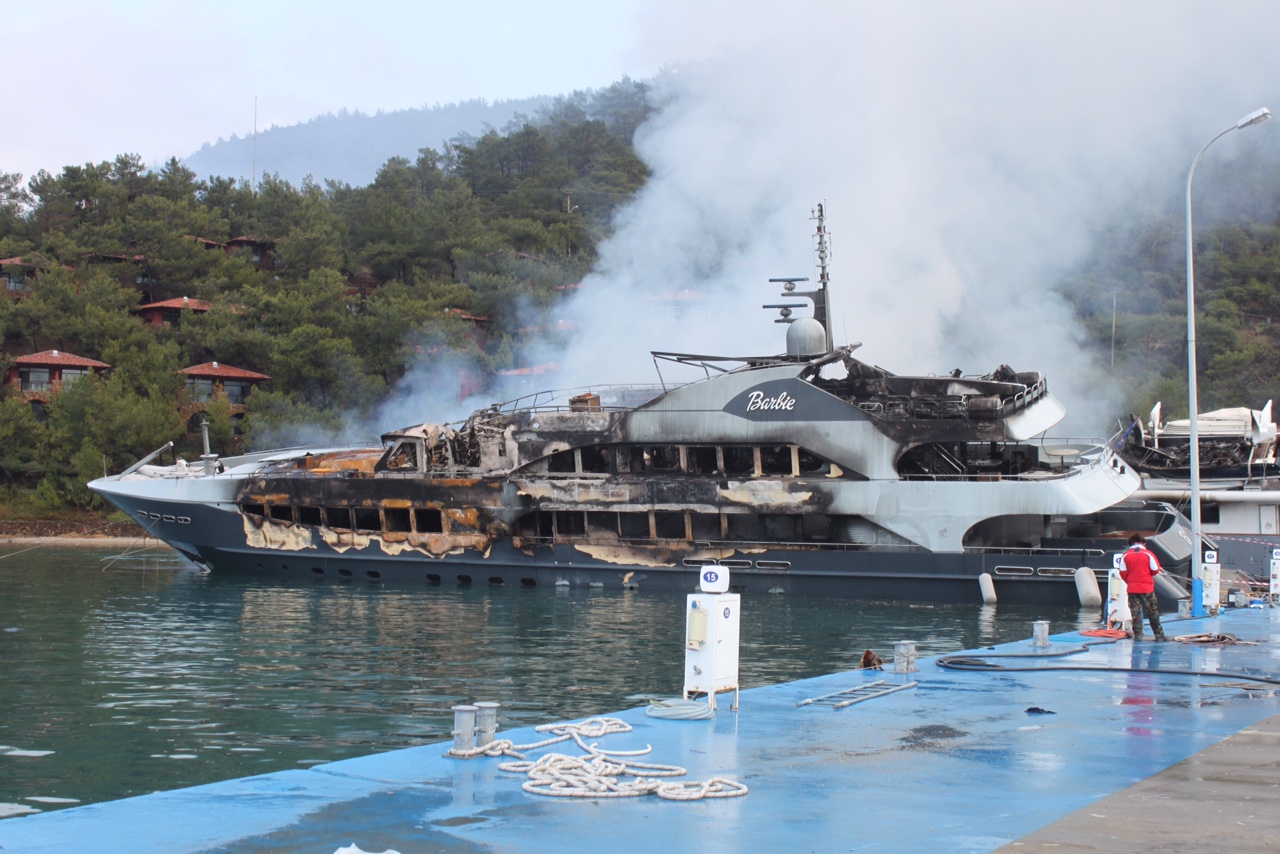 "Barbie is the largest claim that the superyacht insurance market has had to deal with in quite some time. That it was paid in full within 60 days of the event will hopefully help the owner to reach closure from this traumatic incident," says Paul Miller, Hiscox MGA's Director of Underwriting. "It is pleasing that we could resolve this claim so speedily, as we, and our insurance partners, pride ourselves on our technical expertise and customer service."
The 52-metre Barbie, built in 2006 with accommodation for 14 guests and 12 crew and a range of 4000 nautical miles, was insured through Yachtsure24, a specialist superyacht insurance cover from Hiscox MGA, which represents both Lloyd's and "A"-rated European carriers. Talbot syndicate led Barbie's insurance policy, along with 13 other insurers.
A Yachtsure 24 representative was in Marmaris within hours of the fire to help Barbie's captain and chief engineer deal with the incident. Yachtsure24 provides round-the-clock assistance and emergency response to vessel owners and captains. The vital information and evidence collected on the scene enabled the claim to be resolved quickly and in full.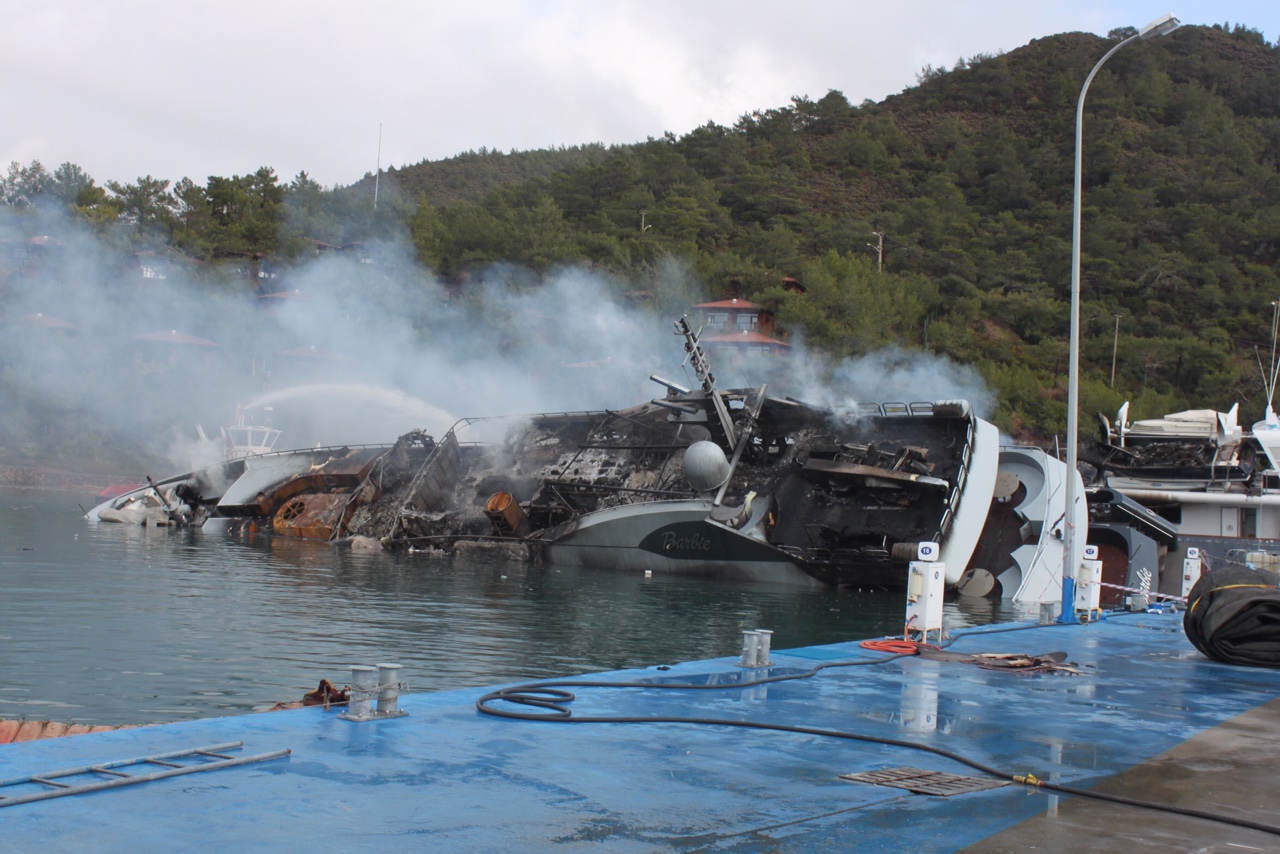 The blaze involving Barbie and The One is one of six fires that have destroyed yachts in 2016.
In January, the 35-metre superyacht Camarina Royale caught fire and sank 70 miles off the coast of Cuba, while the 29-metre Queen Anna was destroyed by a blaze while moored in Fethiye harbour in Turkey.
In February, luxury yacht Pieces of Eight went up in flames while in Cairns' Blue Water Marina. In March, a blaze at the Abu Dhabi marina tore through eight boats. Also this year, major fires at boatyards in Portland, Oregon and at Cowes on the Isle of Wight destroyed hundreds of boats.