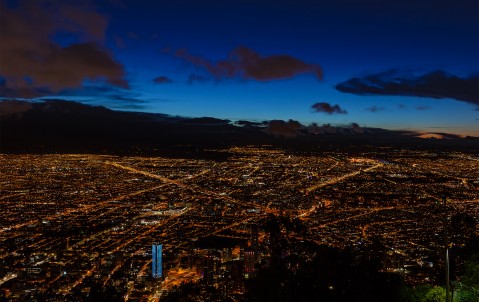 Politics, populism and policy: key security risks for Latin America
The worst of COVID-related challenges may be yet to come for Latin America, which could have important ramifications for the security of businesses and individuals in the region, says Dr Juan Jose Daboub, a former Managing Director of the World Bank.
In an uncertain global picture where security is threatened from a variety of sources including the expansion of transnational criminal organisations, COVID-19, and social unrest, Dr Juan José Daboub – a former Managing Director of the World Bank, as well as a former Minister of Finance in El Salvador – believes that possible future unrest in Latin America is likely to stem from what the Economic Intelligence Unit calls, a combination of "politics, populism, and policy".
COVID has opened a Pandora's box
Addressing a live audience at a recent Hiscox Crisis Management webinar, Dr Daboub said: "Latin America had one of the most difficult years in 2020 with the highest numbers of COVID-related deaths in one year and a significant economic recession." He added that the pandemic has opened a "Pandora's box", with a likely long-lasting effect on investment and human capital.
The pandemic has opened a "Pandora's box", with a likely long-lasting effect on investment and human capital.
Assessing Latin America's political stage, Dr Daboub argued that given it's a big election year in the region, with some elections having already taken place, volatility  is likely to worsen, particularly as people respond to how the region has suffered during the pandemic. "When voters are looking for quick solutions to their problems, it opens the door for many populists to become the incumbent [leader] or for them to stay longer in power, with the subsequent impact on the policies that are implemented; on taxation; on the labour market; on security; on regulations; and on financials. This combination creates a level of macro-economic instability that we have not seen [in the region], not even during the global financial crisis."
Politics, populism and policy
In turn, this focus on politics, populism and policy will, claims Dr Daboub, place seven risks in the spotlight: government effectiveness; infrastructure risk; labour market risk; regulatory risk; financial risk; security risk; and, climate change-related risk. "All of them will take us to a rise in social unrest and crime," said Dr Daboub, although, "it will differ from country to country and region to region."
This greater security risk is particularly evident in the area of extortive crime in Latin America. "We have seen a boom in threat extortions," said webinar panellist Daniel Linsker – Control Risks' Regional Director for Mexico, Central America and the Caribbean. "They now make up 50% of all the cases we see annually [and] what you now see is a massive sophistication of the techniques and the targets." For example, Linsker added, it might be criminal groups in Mexico targeting companies and extorting their procurement people to give them contracts, "We've seen that in the oil sector in Colombia, and we've seen it in the agricultural sector in Mexico". Linsker also noted that they had seen "political interference using extortion against families and companies to get them to back off from political opposition."
It's no longer high-profile CEOs or family patriarchs who are targets either. "Now you have lower-level employees being extorted to gain information, such as people in operations targeted to gain access to cargo information which is behind a boom in cargo theft in places like Brazil and Mexico," said Linsker. "Anyone, anywhere is being targeted because the risk of being caught is almost zero and everyone is fair game."
Invest in security
Given the instability and the security threat, what should individuals, business leaders and governments do to mitigate these risks? "In the case of governments, reforms are important to remove obstacles and help people take destiny into their own hands," said Dr Daboub. "Minimising regulation and maximising competition will bring the economic growth that is needed in order to recover what we have lost due to COVID-19. And a significant investment in security needs to take place, and that applies for national security but also at a personal level."
While in some countries, the worse has been felt, there are still challenging moments to come.
Part of that "investment" to manage a situation can follow the 'rule of five plus one', said Dr Daboub. Daboub pointed to the importance of relationships and how historically that may have been with someone in the military, the church, the media, politics and someone in the private sector. However he added that today's world requires one more partner in a specialist consultancy firm, that "can help connect the dots of the complex picture in front of us." It's about mitigating risk "through the right financial instruments and the right security measures" added Dr Daboub, and adapting to the changing security environment.
Diversify and mitigate
Mitigating risks and adapting to changing security environments will be important given there are still going to be some difficult times ahead in Latin America said Dr Daboub. "While in some countries, the worse has been felt, there are still challenging moments to come," if it takes a long time to vaccinate the population in countries like Peru, Colombia and Mexico. "If you are a small company in any of those countries, it is important to take actions to diversify your risk, and to mitigate other risks with financial products," advised Dr Daboub. "But also to have as part of your team an expert or company with experience of dealing with crises that are beyond the traditional crises [experienced] by your own company. If, for example, you have to deal with politics or populism, you need a stronger team on your side."