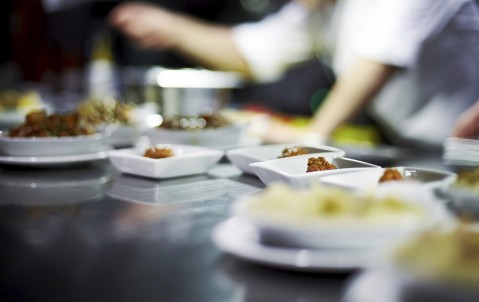 Waiter, waiter, there's a fly in my soup
5th April 2016
– but restaurant food contamination is no joke in today's hyper connected world where bad news travels fast.
Offering free burritos to millions of hungry diners doesn't seem like a good recipe for a profitable business model but when it's part of a desperate public relations exercise to win back customers frightened off by a succession of norovirus, salmonella, and E.coli outbreaks, US restaurant chain Chipotle has little choice.
In 2015, Chipotle experienced several outbreaks of foodborne illness, leading to more than 500 customers falling ill across 13 states. Aside from the reputational damage suffered, the financial cost has been huge as a consequence of lost custom and an outlay of tens of millions of dollars on its free food promotion – some predict the final bill for the food alone could be north of $150m if all the free vouchers are redeemed – not to mention a share price in freefall.
A queasy Fat Duck
Here in the UK, we've yet to see anything on the scale of Chipotle but there have still been instances of restaurant foodborne illnesses hitting the headlines. Heston Blumenthal's Fat Duck restaurant was closed in 2009 after a food poisoning episode and in 2014, his Dinner restaurant closed for a week after a norovirus outbreak.
One of the problems for restaurants, both independents and chains, is the growing complexity of the food supply chain with the number of food miles hugely increased as menus become more varied and make use of a far wider range of ingredients. This can increase the likelihood of a foodborne illness problem occurring while also making it difficult to trace the source of the problem.
In addition, new regulation in the US through the Food Safety Modernization Act has led to a greater level of testing and will lead to more food recalls, which in turn will impact the restaurant sector. Here in the UK, the Food Standards Agency already has the power to recall and it seems likely that we will see more restaurant contamination incidents hitting the headlines.
Poor reviews on social media
For restaurant chains of course, if their supply chain has a problem, it can lead to incidents at multiple locations which, in turn, can lead to the devastating reputational and financial consequences like those we've seen impacting Chipotle. And while balance sheets can be repaired, reputational damage can be harder to rectify. Any incident will quickly make the traditional news media, but the real damage is likely to take place on social media as customers spread the bad news and the restaurant starts to experience a drop-off in custom. Part of Chipotle's crisis management strategy for example has been to give away vouchers for free food just as a way to get their restaurants looking busy again and to reassure other potential customers.
From an insurance perspective, it seems curious that many restaurants and restaurant chains will buy traditional cover such as buildings and contents, but don't yet think the risk of contamination warrants insurance protection. This could be a fatal miscalculation. A good restaurant contamination policy will not only meet business interruption and other balance sheet costs but will also, crucially, pay for the services of crisis management specialists who can help minimise the brand damage following a contamination issue, as well as provide for brand rehabilitation costs.
Survive the reputational fallout
Do without this type of protection and while a restaurant might initially survive a food contamination issue, it might not survive the financial and reputational fallout - no matter how many free burritos it doles out to its customers.