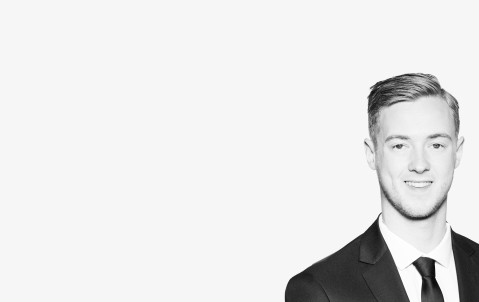 60 seconds with… Charlie Berry
22nd March 2022
Hiscox London Market's Crisis Management claims underwriter tells us about his experience on the graduate scheme and where he sees himself in 5 years.  
What is your role at Hiscox?   
I am a Crisis Management claims underwriter.  
What skills did you develop during the graduate scheme?
Across the graduate scheme I got to rotate around all four divisions of Hiscox London Market. This helped me to develop my knowledge of the different classes of business Hiscox provide insurance for as well as learning how to manage both long and short tail claims. Interacting with various people across the business allowed me to develop my communication skills and learn from senior people in different areas. We also had various training sessions across the scheme including presentation skills and developing financial acumen. A personal highlight of the graduate scheme was an introduction to US litigation course with Clyde & Co where I gained a solid understanding of the US litigation system and got to meet people from across the market.
What drew you to the insurance industry?   
I fell across insurance whilst applying for internships in my second year at university. I joined the claims team at another insurer for 10 weeks and quickly realised I enjoyed dealing with the issues that arise when an insured is most in need. As I learnt more about the vast nature of the insurance industry and how insurance underpins nearly everything we do in our daily lives, I wanted to explore more of the industry which led me to apply to various insurance graduate schemes.  
What drew you to Hiscox?  
Hiscox stood out as a company I wanted to work for because of their excellent reputation in the insurance market. I had spoken to many people who I met during my internship that spoke highly of Hiscox and their staff. I was also drawn to the fact that they are the oldest Lloyds syndicate with over 100 year of experience in insurance and I knew that I would be learning from some of the best in the industry which is key during the early years of my career.  
Where do you see yourself in 5 years' time? 
In 5 years' time I will be well on my way to becoming a senior claims underwriter, helping to further develop the Crisis Management claims team with the lessons I have learnt since joining on the graduate scheme. I will also have the technical expertise to deal with complex claims across various Crisis Management lines of business, helping to further develop Hiscox's reputation in the market.  
What are three words that you can use to describe Hiscox London Market? 
Innovative, Adaptable and Connected