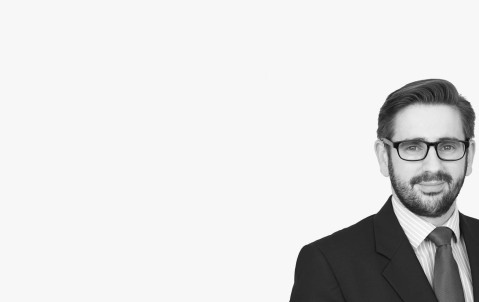 60 seconds with… Paul Hasler
18th January 2022
Hiscox London Market's new Property Claims Manager tells us about the biggest changes that he has seen in the industry over the last 10 years.
What is your new role at Hiscox?   
Property Claims Manager.
What drew you to the insurance industry?   
Like many people, I stumbled into insurance. Originally I wanted to get into accountancy. However, when I signed up with a recruiter they had lots of insurance roles available, so I just put myself forward and that's how my career in insurance started. 
What drew you to Hiscox? 
I was previously a claims broker and Hiscox was a syndicate that I had weekly appointments with. I always saw them as a market leader with a great claims team.  
When the claims manager at the time, Peter Parsons, asked if I would be interested in applying for a role in the team it was a no brainer, I immediately went back to the office and drafted up my CV. 
What's been the biggest change in the insurance industry over the last 10 years? 
In the claims world, it has been the move from physical paper files to electronic claims files. When I first started at Hiscox in 2008 most of our files were still presented by the broker as a paper file, post- COVID we no longer see any paper files. This change has created challenges in maintaining working relationships with our brokers as we no longer have that face-to-face connection with them multiple times during the week.  
How long have you been in insurance? 
I have been in the London market since 1999 and I've seen many memorable claims. I used to handle the liability for a gun manufacturer in the US and that produced some interesting cases. One being farmers having guns in the glove box of their car whilst driving over rough terrain, or worse having a gun tucked into their belt without an operating safety catch. 
Through your many years of experience in London Market claims, are there any claims that have stuck with you, and why? 
During my time at Hiscox I have handled many cases that are in litigation in the US courts. As part of the discovery process, I have been an expert witness which has led to being called for deposition on several occasions. I would be sat in an office in the US, still jet lagged and having an opposing counsel fire questions at me for a long time. It definitely wasn't a fun experience. However, these experiences provided me with invaluable lessons that I will never forget. 
What are three words that you can use to describe Hiscox London Market? 
Unified, supportive, leaders. 
What's the best thing about your team?  
The best thing about the team, is the team. I have been involved in the recruitment process over the last few years, and in that time 75% of the Property claims team have joined Hiscox London Market. We saw many candidates that could do the job but wouldn't necessarily have been a good fit for the team. We have developed a team that do a fantastic job and get on well. 
What are you most looking forward to in your new role? 
Over the past few months, the Property team has grown and welcomed new talent. Due to the pandemic and the difficult restrictions that were put in place, we haven't had the opportunity to bond and form relationships in person, other than via video and telephone calls. Therefore, one of the things that I am looking forward to is getting to know the team and spending time with them in the office and at social events.  
I am also looking forward to the new challenges that this role will bring. After being a support act and learning from my previous manager, I am ready to face new challenges head on and ensure the team maintain their highly regarded reputation in the London Market insurance arena.