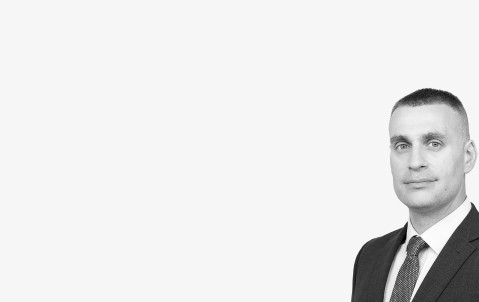 60 seconds with… James Roberts
3rd November 2021
Hiscox London Market's Head of Claims Operations tells us about his biggest achievements at Hiscox and his journey into insurance.
What is your role at Hiscox? 
I am the Head of London Market Claims Operations.
What drew you to the insurance industry? 
Like most people, I didn't plan on insurance as a career path initially. I started off with the assumption it would be a two-year stop gap and as with most things, I then started to enjoy both the role I was in and the opportunities that came with working in the Lloyd's ecosystem – and so I decided to stay a bit longer and see where it took me.  
What drew you to Hiscox?
The Hiscox brand is well known, and their reputation in the market is very strong. Hiscox were always at the top of my list in terms of companies to work for, and so I was pleased to be given the opportunity to join the business as part of the continued build out of the claims function.  
What do you think are the key strengths of claims handling in the London Market?
Technical expertise, and a depth of experience that allows us to be both creative and responsive to the changing needs of our clients.
How long have you been in insurance? And when did you start being involved with market committees?
I have worked in the insurance industry for over 20 years. I started out as a broker, crossing over onto the syndicate side after 2 years to become a claims underwriter for two major Lloyd's syndicates before moving into management and operational roles at my previous company.   
What has been your biggest achievement to date since becoming Head of London Market Claims Operations?
The role is new, and having only moved into it since August 2021 my biggest achievement to date has been gaining support for a revised London Market claims modernisation programme.
We are in the early stages of this journey, but I am excited by what is to come and keen to build something we can all look back on with pride.
How has COVID-19 impacted your job?
It has impacted my job to the extent that I joined two weeks before the country was placed into lock-down and we were all told to work from home. Making connections with people, building relationships and understanding the scale, culture and complexities of a business are certainly more challenging when everything is remote. I'm pleased to say though that Hiscox's "human" value has really come through loud and clear, and the culture we have is perhaps one of our biggest assets – largely driven by the people we have. This made the process much easier for me personally.
What are three words that you can use to describe Hiscox London Market?
Adaptable, positive, driven.