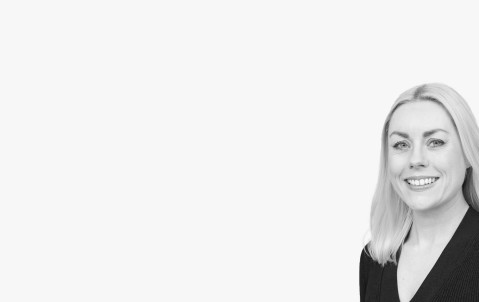 60 seconds with… Laura Flett
16th November 2021
Hiscox London Market's Crisis Management Claims Manager tells us about the most pressing issues in the crisis management world currently.
What is your role at Hiscox? 
I am the claims manager for the crisis management division.
How long have you been in insurance and at Hiscox?
I have worked at Hiscox since 2014, initially in the UK retail business unit handling complex and high value third party claims.  I subsequently transferred to Hiscox London Market.  
What drew you to the insurance industry?  
I became involved in insurance matters as part of my legal training. I really enjoyed working with insurers and insureds to help form strategies for dealing with a variety of situations they faced, together as a team.  
What drew you to Hiscox?
I came to Hiscox on secondment from the law firm I was working at. I was meant to go back to the law firm after a few months, but never did! That was because of the people and the culture at Hiscox. I was also able to see the direct impact of my work on the business and work even closer with the clients, an aspect of my job I really enjoy.  
What are the most pressing issues in the crisis management world currently?
In the crisis management claims team, we are often dealing with claims arising as a result of world events, so if it's currently in the news, it may well be on our desks. These events can stem from volatile economies or changes in a particular country which in turn results in crime or unrest. 
What do you predict will be the biggest challenges that your clients will face in 3-5 years?
We handle claims from a range of classes of business within the division including terrorism, personal accident, product recall and kidnap & ransom, so it is difficult to pin point one particular challenge. However, I think what is common to all of these is a client's reaction to an event that is unfolding. I think in the coming years it is important for clients to be able to monitor and 'horizon scan' what events may unfold and importantly ensure they have a plan and support in place to react quickly and efficiently to protect their people, products and businesses.  
What is your vision for the crisis management claims team?
As a team, we will build upon our market leading claims service as experienced and trusted claims handlers. Clients will choose Hiscox knowing they are in safe hands at a critical time.