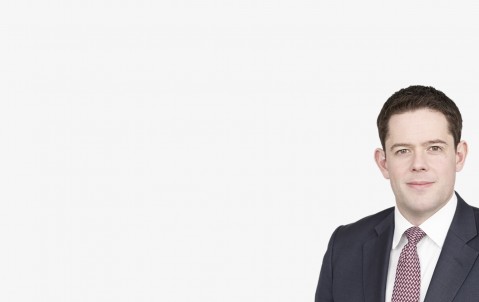 60 seconds with...Mike Williams
We speak with Hiscox Crisis Management Divisional Director on what he thinks the biggest threats to clients are and how the newly formed division is set up to respond to these.
What is your role at Hiscox?   
I am the Divisional Director for Crisis Management. Within this division we write Kidnap and Ransom, Personal Accident, Product Recall, Security Incident Response (SIR) and Terrorism. 
How long have you been in insurance and at Hiscox?  
You're starting to make me feel old! I've been in the insurance industry for 18 years and at Hiscox for ten years (with a small gap).
What drew you to the insurance industry?   
I was told and still believe, "This is the best kept secret within the financial service industry, brains make a difference, it's very sociable, good people can do really well".  
What drew you to Hiscox?  
Well to be honest, at the time, I opened the paper and it said Hiscox was the "8th best employer in the UK"!   
What are the most pressing issues in your world currently?
Setting the right road for long term success. We have done such an amazing job in 2020 and started 2021 well, we now need to stay on course for the midterm goal and keep aiming in the right direction.  
What do you predict will be the biggest threats that your clients will face in 3-5 years?  
While each line is different I think we will see two things: 
The reliance on intangible assets – to state the obvious business interruption, reputational damage, connectivity etc. While these are large (and growing) and hard to quantify, they are also easier to mitigate at times. That said you need a good business continuity plan, consultancy support and proper insurance!
Recession and increasing debt usually lead to political instability, lack of investment and pretty unhappy people including far right activists. While we need to plan for intangible assets I would not under-invest in things like good security, maintenance and buying proper coverage.     
Why form the crisis management division? 
From a London Market perspective, it's great to bring our capabilities together, where we are stronger and can offer more to our clients in terms of insurance coverage options and support if a crisis were to occur. I also think we can help develop "Crisis Management underwriters of the future" who will be able to underwrite or market well all lines within the division. 
What are three words to describe Hiscox Crisis Management?  
Driven, Profitable, Fun. 
What's the best thing about your team?
A multi-functional global division (three parts): 
We are traditional Lloyd's e.g. PA, Recall, Terrorism.   
We are an insurance company in Guernsey.  
We are a producer and MGA in Miami and Hiscox Asset Security Management.